Products
Value Added Services
Need help with healthcare? We've got your lifeline.
Health Advocacy, Medical Bill SaverTM and Telemedicine services,
now part of your plan
Who's eligible?
All certificate holders with Group Critical Illness, Group Hospital Indemnity and Group Accident.
Health Advocacy and Medical Bill Saver is available to employees, their spouses and children, parents and parents-in-law.
Telemedicine is available to employees, their spouses and children.
About the Services:
Health Advocacy from Health Advocate:
You have 24/7 access to Personal Health Advocates who start helping from the first call. That mean, unlimited, confidential access to a Personal Health Advocate, typically a registered nurse supported by medical directors and benefits specialists, who can help resolve a wide variety of health and insurance related issues. Core Advocacy is available to the insured, spouse, children, insured's parents and parents in law.
What does Advocacy do?
Find qualified doctors, dentists, hospitals and other healthcare providers, nationwide
Expedite appointments, including those with hard-to-reach specialists; arrange for specialized treatments and tests
Untangle claims, negotiate billing and payment arrangements, uncover billing errors
Locate eldercare services, such as finding adult day care, assisted living and other related issues facing parents, parents-in-law
Navigate insurance plan to obtain appropriate approvals for needed services
Explain conditions, answer questions about tests, treatments and medications to help you make informed decisions
Assist with the transfer of medical records, X-rays and lab results
Secure second opinions with a qualified healthcare provider for the right care
Questions? Call 855-423-8585
Medical Bill Saver from Health Advocate
What is it?
Insureds have access to Health Advocate's Specialized Negotiation Unit ("SNU"). If the insured receives a bill for a medical service including physicians, hospitals, surgery centers or various ancillary medical providers that has a remaining balance of $400 or more that is not covered by their insurance plan, the SNU will contact the provider or facility and attempt to have the bill reduced.
Medical Bill Saver negotiators average ~40% savings to members on medical and dentals bills when using the service.
What does it do?
Uses fee benchmarking databases and critical pricing trend information
Secures, written provider sign-off on negotiated terms
Savings Result Statement summarizes negotiation outcome for employee
Questions? Call 855-423-8585
TeleMedicine from MeMD
What is it?
Powered by MeMD, members can connect with a medical provider online and receive personalized treatment. When medically appropriate, MeMD providers submit an e-prescription to a local pharmacy for purchase, pick-up, and review (in-person) with local pharmacist.
What does it do?
Telemedicine saves money - the average insured with a HDHP member pays about $105 for a primary care visit. A telemedicine visit is $35.
Telemedicine saves time - wait times are minimal for telemedicine with providers engaging with insureds in under 10 minutes. Insureds also don't need to worry about making a car trip to the doctor, with a provider available from anywhere.
How does it work?
Visit the MeMD (memd.me) website or call to set-up your medical profile.
Create a username and password when you login to set-up your medical profile and to request a consultation.
Speak with a medical provider by webcam or phone. Prescriptions can be sent to your pharmacy when medically necessary.
Benefits:
Avoid the hassle of trying to schedule an appointment.
Access from wherever you are - home, work or on vacation.
On-demand care 24/7/365.
Prescriptions sent directly to the pharmacy of your choice.
Questions? Call visit MeMD.me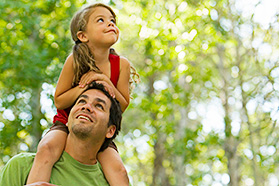 CAIC offers a portfolio of worksite insurance products with a wide range of options. We deliver customized coverage packages that include employee communications.
Our team of professionals, including national enrollment partners, works to create value-added employee benefit solutions and to support producers, employers, and employees at every turn-from pre-sale to development, implementation, and benefits administration.