Products
Overview
CAIC offers a full line of voluntary payroll deducted insurance products that provide personal and family protection to working Americans. Provided on a GROUP PLATFORM, our product portfolio includes:
Continental American's products are recognized nationally for quality of benefits, competitive price and special features, such as portability-the ability for policy holders to keep their coverage if they retire or change jobs. Also, because our products are filed on a group basis:
Enrollment applications do not change from state to state.
Premiums do not vary by state.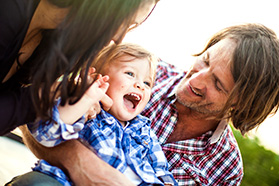 CAIC offers a portfolio of worksite insurance products with a wide range of options. We deliver customized coverage packages that include employee communications.
Our team of professionals, including national enrollment partners, works to create value-added employee benefit solutions and to support producers, employers, and employees at every turn-from pre-sale to development, implementation, and benefits administration.